WENDY KAPLAN, MS, RDN, CSO, CDCES, CDN
Registered Dietitian specializing in Oncology and Weight Management
Wendy Kaplan, MS, RDN, CSO, CDCES, CDN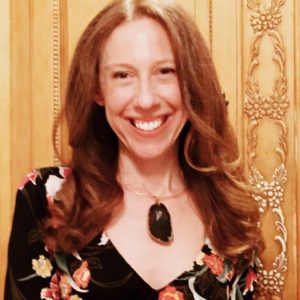 Wendy Kaplan, MS, RDN, CSO, CDCES, CDN is a registered nutritionist specializing in oncology and weight management in Long Island and in the New York City area. Connect with Wendy on Facebook, Instagram and Twitter and read more of her blog posts and download recipes at Food4HealthRD.com of her blog posts and download recipes at Food4HealthRD.com
About Me
Hi! Thanks for stopping by to find out what I'm all about. I'm Wendy Kaplan, a Registered Dietitian Nutritionist. I am also out and about in the community presenting, participating in health and wellness events, consulting etc.
I have been a Registered Dietitian-Nutritionist for over 20 years and have extensive experience in numerous healthcare areas including clinical, wellness and research. I specialize in oncology, weight management, and general wellness. I've always had a strong desire for helping people with cancer optimize their health and well being. I truly believe good nutrition before, during and after cancer treatment makes a difference in how people feel and how they respond to treatment. Nutrition also plays an important role in reducing post-treatment complications. The field of oncology nutrition is where my true passion lies and my love for this population makes me thrive in my professional and volunteer positions.
In memory of my mother, I hope to help educate you through the confusing maze of nutrition and health information by breaking down the scientific research to an understandable, practical and usable form. I will do my best with the latest research available to allay fears you have about eating, empower you to make the decisions that are right for you and give you the opportunity to regain a sense of control in your life. Most importantly, I hope to help you smile and be your best you.
When I'm not working, it may seem like I am since my hobbies include cooking, recipe development and food chatting! You can also find me exercising, snapping pictures and hanging out with my incredible family and friends.
I look forward to showing you practical ways to do things to make food/meal prep a more enjoyable and less intimidating experience. I believe there is not a one size fits all regimen. Individualization is key and we need to take what we have and do the very best we can each day. I am happy and honored to have the opportunity to help you and look forward to seeing you back here again soon.
XOXO,
Wendy
My Inspiration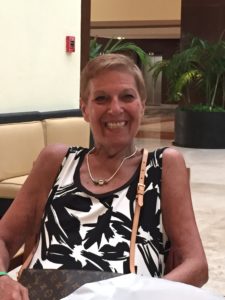 My mom was and always will be my inspiration. She battled cancer three times. The first was when she was only 36 years old. I was 12. Five years later she battled breast cancer again. The thing that amazed me the most about my mother was her beautiful spirit and zest for life. She felt lousy, but hid it well. I was always in awe of her, how could she face so much adversity and still truly be happy and enjoy life as much as she did? I am thankful for the incredible family values and life lessons she instilled in me. Life is precious, I'm blessed in so many ways and I don't take anything for granted. We're lucky to have had such supportive family and friends every step of the way. She was a very liked and loved woman who has truly left a vacuum in all our lives. Working with cancer patients allows me to be able to give back in her memory.
My Details
Education
New York University, New York, New York, M.S., Nutrition & Food Studies, May 1997
Binghamton University, Vestal, NY, B.A. in Literature/Rhetoric, 1994, Concentration in Science
Get in Touch
We are always looking for new exciting projects and collaborations.
Feel free to contact us.