Connect with Wendy Kaplan, MS, RDN, CSO, CDCES, CDN
Partner with Wendy Kaplan, MS, RDN, CSO, CDCES, CDN
If you're a healthy food or specialty product brand looking to partner with an RDN who specializes in oncology and general health and wellness, I'd be a great fit for you! Different ways of representation include:
* Community events
* Recipe development
* Blog creation
* Social media campaigns and contests 
* Anything else you'd like! 
Looking forward to our creative collaboration!
Wendy Kaplan, MS, RDN, CSO, CDCES, CDN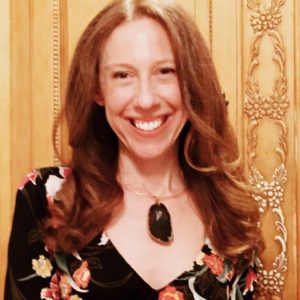 Wendy Kaplan, MS, RDN, CSO, CDCES, CDN is a registered nutritionist specializing in oncology and weight management in Long Island and in the New York City area. Connect with Wendy on Facebook, Instagram and Twitter and read more of her blog posts and download recipes at Food4HealthRD.com of her blog posts and download recipes at Food4HealthRD.com
DISCLAIMER: The information, including but not limited to, text, graphics, images and other material contained on this website are for informational purposes only. The purpose of this website is to promote broad consumer understanding and knowledge of various health topics. It is not intended to be a substitute for professional medical advice, diagnosis or treatment. Always seek the advice of your physician or other qualified
healthcare
providers with any questions you may have regarding a medical condition or treatment and before undertaking a new health care regimen, and never disregard professional medical advice or delay in seeking it because of something you have read on this website.
Right To Refuse Sponsor
The relationship between 
Food4HealthRD.com
 and donating or sponsoring organizations for programs or events do not represent exclusivity nor do they imply that 
Food4HealthRD.com
 endorses products or services of the organization. 
Food4HealthRD.com
 reserves the right to reject a potential donor or sponsor based on various factors including, but not limited to, questionable business practices, those with a mission in conflict with the beliefs, philosophies
and
mission of 
Food4HealthRD.com
 and those who request unreasonable influence upon a program, event or other engagement.
RECIPE DISCLAIMER: I truly enjoy creating recipes, especially coming up with new twists on old favorites! These recipes are intended for enjoyment and to offer an array of tastes. When it comes to cooking there are many variations, including ability, oven and stove temperatures, brands used, freshness in produce used, cooking equipment used, etc. This website provides some nutrition information provided by Zip Recipes (which utilizes the USDA nutritional database) along with some custom tailoring. Although great attempts go into providing accuracy, there can be variation based on a multitude of factors including brands, freshness of ingredients, algorithms used, etc. Please use discretion as to your own individual health needs. Under no circumstances is Wendy Kaplan, MS, RD, CDN responsible for any loss or damage resulting from your reliance on the nutritional information provided. I am not liable, responsible or assume any obligation for any adverse reactions or personal accidents.
Get in Touch
We are always looking for new exciting projects and collaborations.
Feel free to contact us.